Casual Classics
Mozart Mania
March 27, 2021 - 7:30pm
CONCERT DURATION: 70 Minutes PRECONCERT CHAT: 6:45pm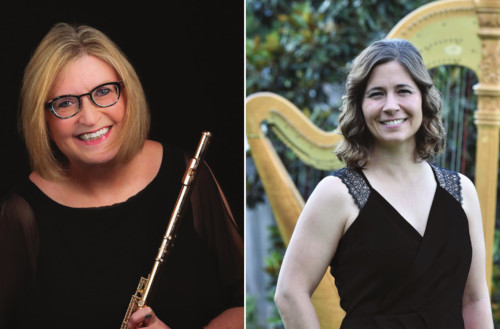 ✴ Humble beginnings - During Mozart's time, the harp was not a commonly used instrument and was treated more as a plucked piano.
✴ Mozart in cinema - The Flute and Harp Concerto is featured in the movie Amadeus in the moving (but fictitious) scene during which Salieri begins to read Mozart's scores and is stunned by their genius.
✴ Pure genius - One of the most awe-inspiring moments in music occurs in the last movement of the Jupiter Symphony when Mozart sets five themes into motion simultaneously during the fugal section.
Mozart Così fan tutte Overture, K. 588
Mozart Flute and Harp Concerto in C Major, K. 299
Elizabeth Goode, flute
Merrie Beth Eubanks, harp
Mozart Symphony No. 41 in C Major, K. 551 "Jupiter"
Buy Tickets
Mozart's son said he considered the Finale to his father's Sinfonia in C which Salomon christened the Jupiter to be the highest triumph of Instrumental Composition, and I agree with him." -- Publisher Vincent Novello


Houston & Tittle Family